Board of
Directors
Br. Imad A. Ahmad, Ph.D.

, is a Palestinian-American serving as our President and founder (1986). He was raised in Pennsylvania and graduated cum laude with a bachelor's degree from Harvard University (1970) and a doctoral degree in astronomy and astrophysics from the University of Arizona (1975). He is an internationally known interdisciplinary scientist, and author of Signs in the Heavens: A Muslim Astronomer's Perspective on Religion and Science. He taught courses at the American University, University of Maryland College Park, Georgetown University, and Johns Hopkins University.
Br. Yusuf Saleem is an African-American serving as our Vice President. Mr. Yusuf Saleem is served as resident Imam of Masjid Muhammad as well as Director of Education at the Clara Muhammad School in Washington D.C. He has taught ln Catholic, Public, and Muslim school settings. He is a graduate of Howard University, where he received the Bachelor of Arts and Master of Education Degrees. Imam Saleem has the distinct honor of being the only Imam to open both the U.S. Senate and U.S. House of Representatives(September 25, 2007).
Br. Omar Atia is an Egyptian-American founding member of the Islamic-American Zakat Foundation, serving as our Secretary. Dr. Omar Atia is an advisory Board Member and former President of the Egyptian-American Cultural Association (EACA), and works as a Consulting Lead Communications Engineer in the MITRE Corporation. He lives in Washington D.C. area.
Br. Ramy Osman is an Egyptian-American working as a Patent Examiner at the US Patent and Trademarks Office. He received his Master of Science in Telecommunications engineering from George Mason University, and received his Bachelor of science in Computing engineering from New Jersey Institute of Technology.
Sr. Cecilia Ruff is an African-American social entrepreneur who is founder and Executive Director of the Islamic Self-Service Agency and a Medicare benefits specialist for the UMWA. Currently HR Generalist at non-profit UMWA 1974 Pension Trust.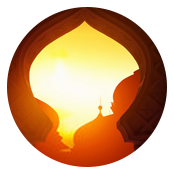 WOULD YOU LIKE TO MAKE A DONATION FROM YOUR DONOR ADVISED FUND?
Donate Now
Staff
Br. Yusef Amin is an African-American who serves as our Chief Case Manager.
Mrs. Frances Eddy is a European-American who serves as our Administrative Assistant.
Ms. Linda Johnson is an African-American who serves as Receptionist.