Board of
Directors
Br. Imad A. Ahmad, Ph.D., is a Palestinian-American serving as our President.
Br. Yusuf Saleem is an African-American and former imam of Masjid Muhammad, serving as our Vice President.
Br. Omar Atia is an Egyptian-American founding member of the Islamic-American Zakat Foundation, serving as our Secretary.
Br. M. Abdus-Salam Ahmad is an Afro-Cuban-American attorney and accountant.
Br. Ramy Osman is an Egyptian-American working at the US Patent and Trademarks Office.
Sr. Cecilia Ruff is an African-American social entrepreneur who is founder and Executive Director of the Islamic Self-Service Agency and a full-time Medicare benefits specialist for the UMWA.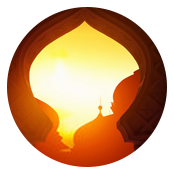 WOULD YOU LIKE TO MAKE A DONATION FROM YOUR DONOR ADVISED FUND?
Donate Now
Staff
Br. Yusef Amin is an African-American who serves as our Chief Case Manager.
Mrs. Frances Eddy is a European-American who serves as our Administrative Assistant.
Ms. Linda Johnson is an African-American who serves as Receptionist.